Locksmith in Spring Texas
About Locksmith in Spring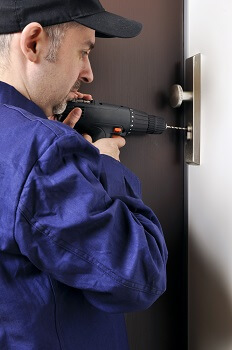 Are you looking for a locksmith in Spring, TX? Maybe your teen has locked the keys in the car…again. It's after midnight and you don't want to call a stranger to go help your daughter unlock the car. Spring Locksmith Pros are here to help you out (or in).
Our expert technicians are available every hour of every day. Since we are a local company, you can rest easy that we are reliable and trustworthy. We are your neighbors and we care about Spring residents and businesses.
What can you expect when you call us? To start, you can expect an answer to the phone call. We offer 24/7 locksmith service. You will not have to leave a message and hope someone calls you back. You will not hear a recorded voice saying to 'call back during normal business hours'. Probably the most important thing you can expect is the 30 min response time. After all, nobody wants to wait in a dark parking lot for a locksmith to show up 'in a little while'.
When one of our mobile locksmiths arrive, you can be assured of quality service. We will never send an inexperienced locksmith to help with your needs. Our technicians are licensed, bonded, and insured, plus each technician has 5+ years experience. Access to high-tech tools and equipment guarantees the best possible outcome for your automotive emergency.
Spring Texas and surrounding areas aren't limited to just automotive locksmiths, though. Our company offers complete locksmith service. Was your home burglarized? Are your locks ruined or you just don't feel safe with those locks anymore? We can repair or replace them for you.
Sometimes business owners sell out or change managers. Maybe the manager didn't return the keys…or he kept a copy. We can rekey your locks or change them out. We can also upgrade your business to include keyless entry systems. Peace of mind is our specialty.
Wouldn't it be terrible to be robbed after the locksmith has shown up? That's what happens to some customers when they get the bill from other companies. Surcharges for after-hours, weekends and holidays, extra charges for this and that- you end up feeling like the locksmith robbed you. But not with Spring Locksmith Pros. We offer up front pricing. There will be no nasty surprise when you receive your bill from us. No hidden fees tacked on. Just an honest price. Would another locksmith in Spring TX offer that kind of transparency in their pricing? Probably not.
Everyone will experience lockouts at one point in their life or another. Whether yours is automotive, residential or commercial, our fast and friendly service will make your emergency a little easier to bear. Luckily, Spring Texas and surrounding areas have easy access to complete locksmith service. 24/7 locksmith service that you can count on.
So the next time your commercial locks need to be checked, call us. Lose your keys? Call us. If you just want some up front pricing so you can decide what to do about your security, call us.
The same goes for your residential needs. When it's time to upgrade to keyless entry systems, call us. We have everything needed to keep you safe and secure in your home, or to keep your home safe while you are away.
So, don't get stressed out the next time life happens. Trust our mobile locksmiths the next time you have lockouts, break-ins or just need more keys. We will respond within 30 minutes with an expert technician. Relax knowing your car, home or business is in the hands of a professional with over five years of experience.
Breathe easy knowing there will be no surprises when you pay your bill. What you are told is what the price will actually be. And with fast and friendly service, you will be in your car and on your way in no time.
So put in the code to lock up your house with that new keyless entry system. Grab those extra keys and bolt the business up tight before you leave for the night. And remember, if you need a locksmith, Spring Locksmith Pros will be there for you, night or day.
Locksmith in Spring

https://springtxlocksmith.com/about-us/

3.9

/5 based upon

29

reviews.